Popping over to the allotment yesterday to show it to a visiting friend, we harvested a small box of fruit and some pretty borage flowers, for use as a salad garnish. (The lettuce is growing in the kitchen garden at home and is very nice indeed now it's hearting up, meaning lots more crunch).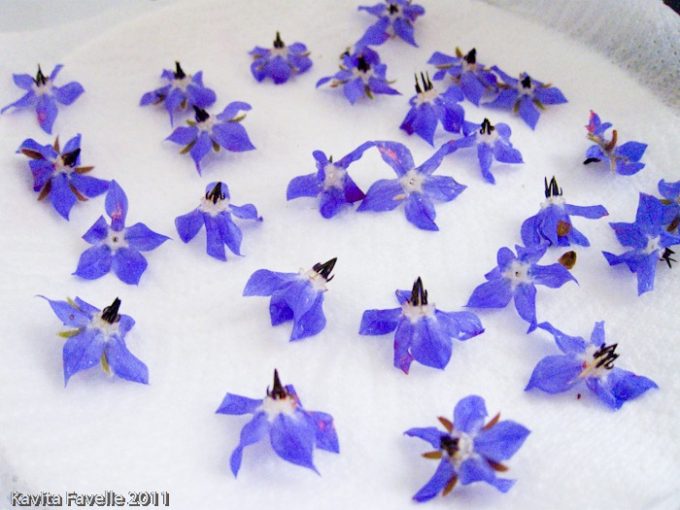 Fruit wise, we picked raspberries, tayberries and blackcurrants plus about 5 gooseberries that the birds had failed to spot. That said, we hope that a really rigorous pruning of all the fruiting bushes will result in higher yields next year.
Very variable weather (from extremely hot to monsoon-like rain) plus a large dose of laziness has meant we've been a bit lax. Weeds and tall grasses are rampant, though our own planting continues to fight it's way through.
Apple and plum trees are heavily laden, so we look forward to a great crop of both.
Potatoes are pushing through the weeds and seem to be doing fine.
The wheat is growing well, and remains reasonably weed free, surprisingly.