When I was sixteen I had my wisdom teeth taken out.
Explains a lot, doesn't it?
My best friend's mum gave me a brown paper bag of clementines as a 'get well soon' gesture. They were the tiniest clementines I'd ever seen, little more than an inch in diameter. I loved these adorable miniature citrus fruits and have always bought them whenever I've come across them since, which hasn't been often…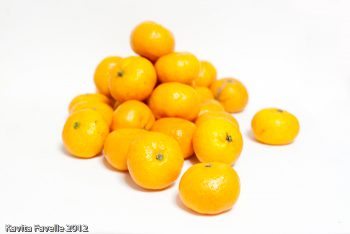 But I looked for them last winter, and again over the last few months, and couldn't find them anywhere. Worse still, more than one fruit stall vendor looked at me like I was asking for oranges grown on Mars! Occasional sightings by friends (in non-local shops) convinced me I wasn't going crazy.
Finally, I found these baby tangerines in my local Waitrose and had to put them in my basket. (I didn't have a choice, they were calling to me, "Eat me, Kavey, eat me!" they squeaked).
I candied them, using the same recipe I first tried for Christmas day, and made again a few days later.
No alcohol this time, just sugar, water and the little oranges. Delicious!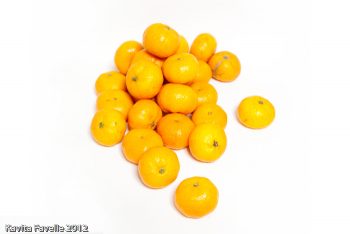 These oranges are so cute, I can't resist sharing photos, even though I blogged the recipe so recently.